exceptional service and expertise
Exceeding Expectations
Discover the transformative experiences shared by our delighted clients who have witnessed the incredible benefits of Uvas Ayurveda. Their authentic testimonials paint a vivid picture of the life-changing journeys that await you.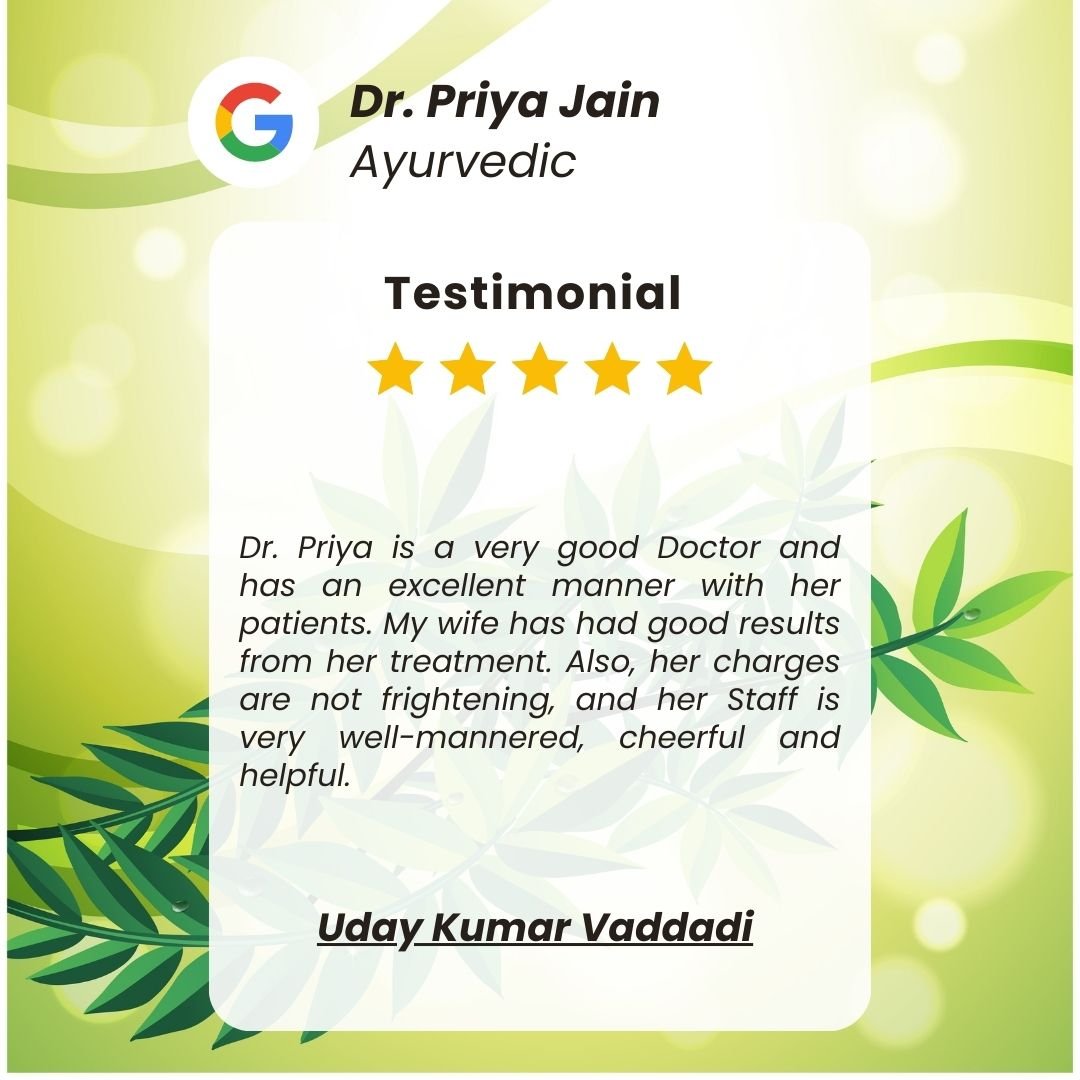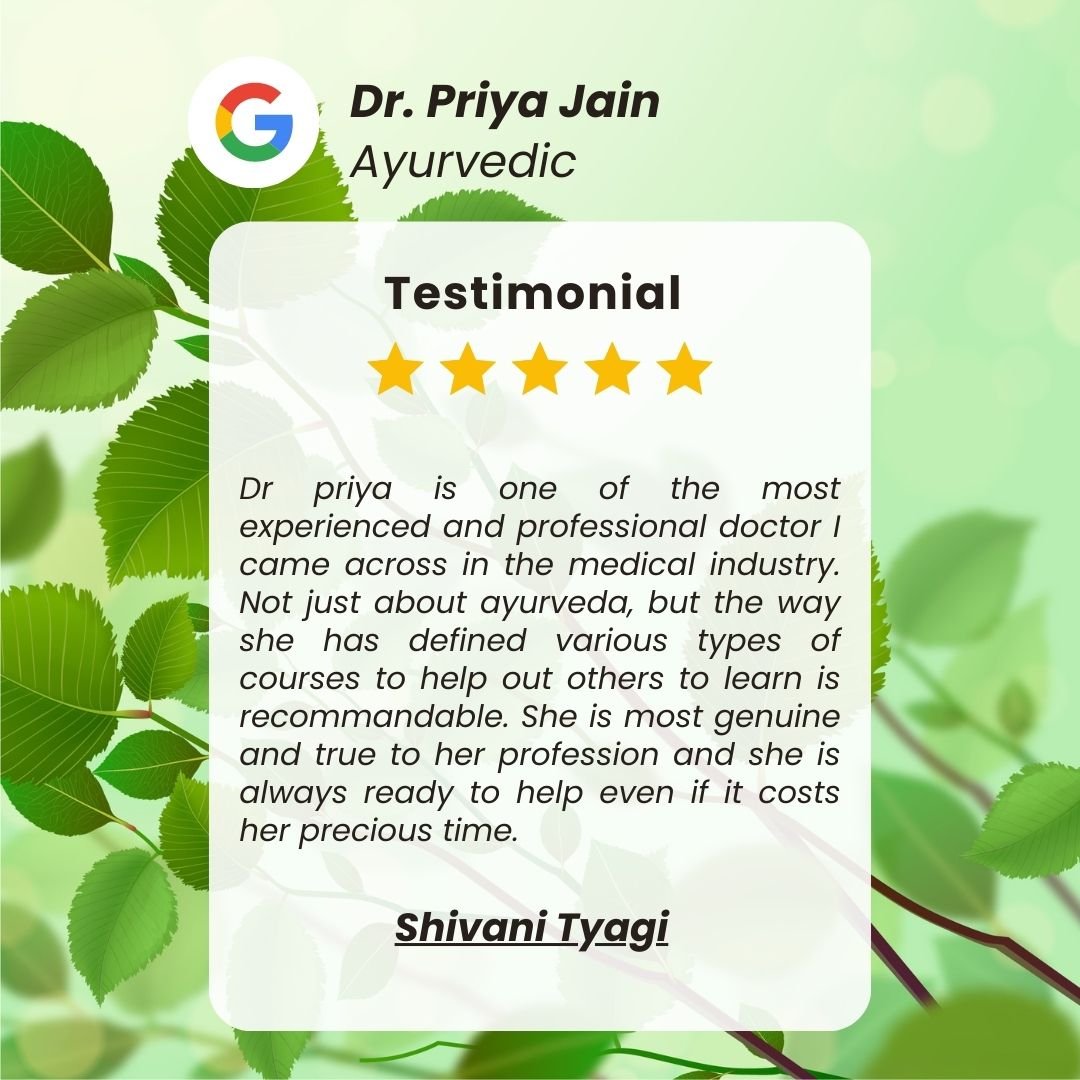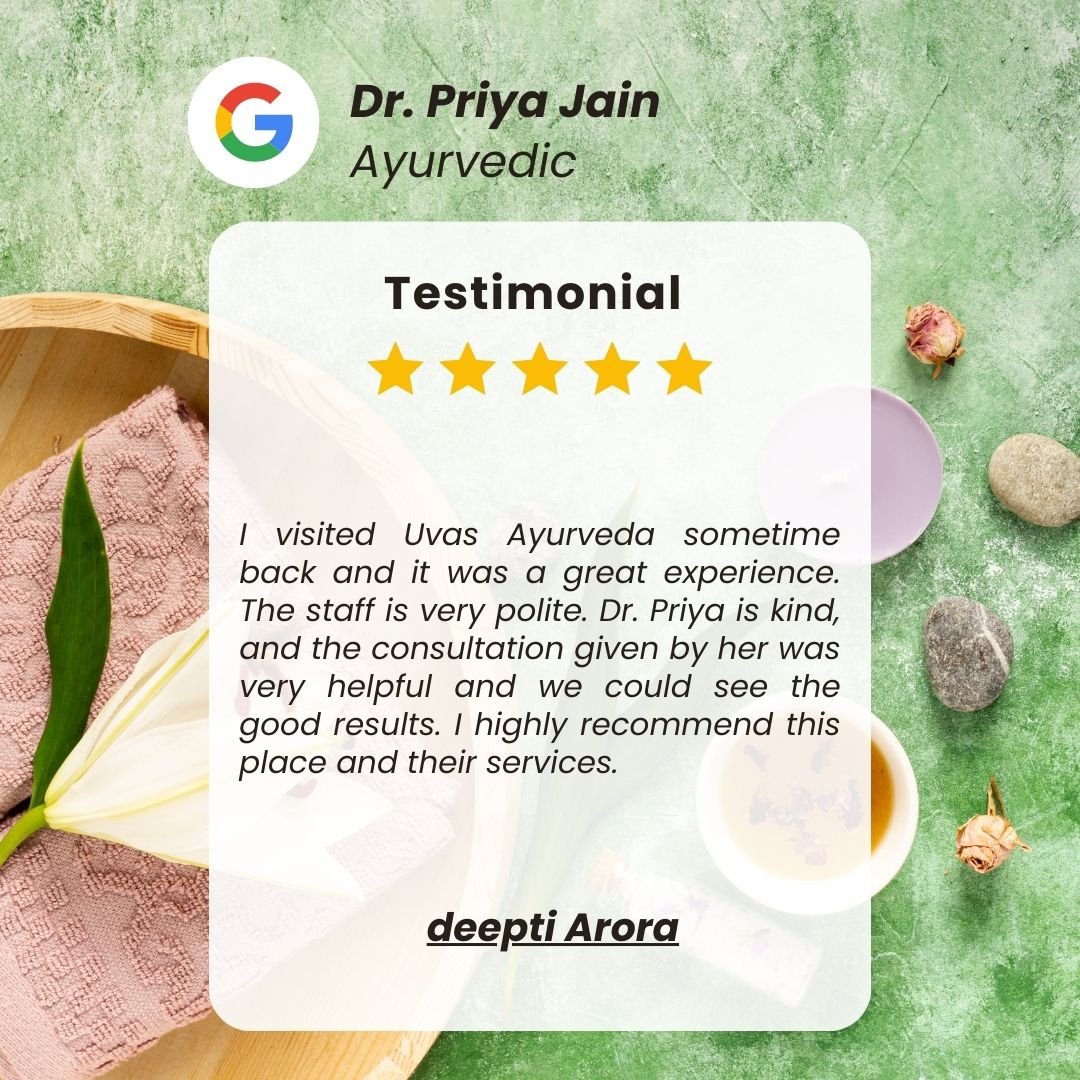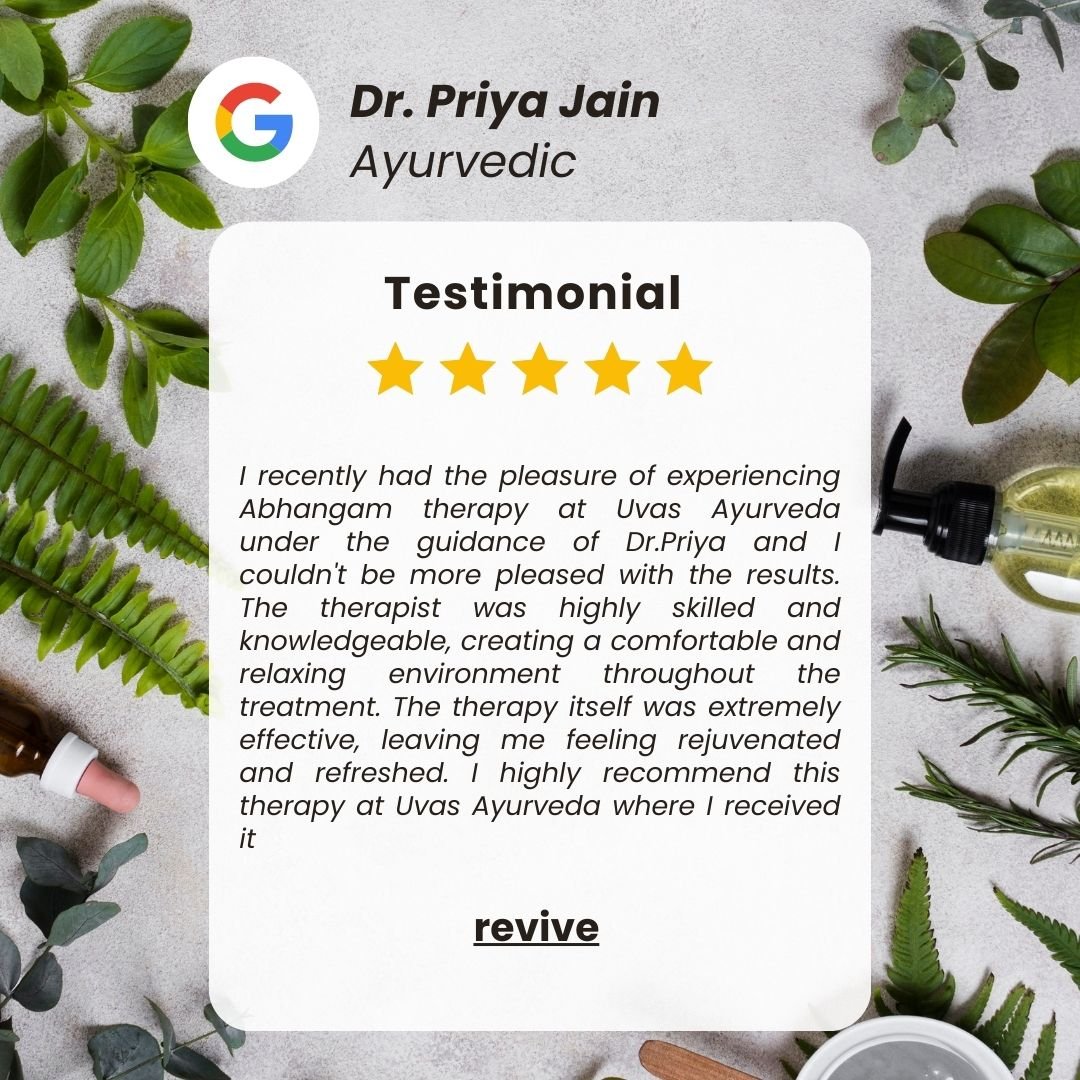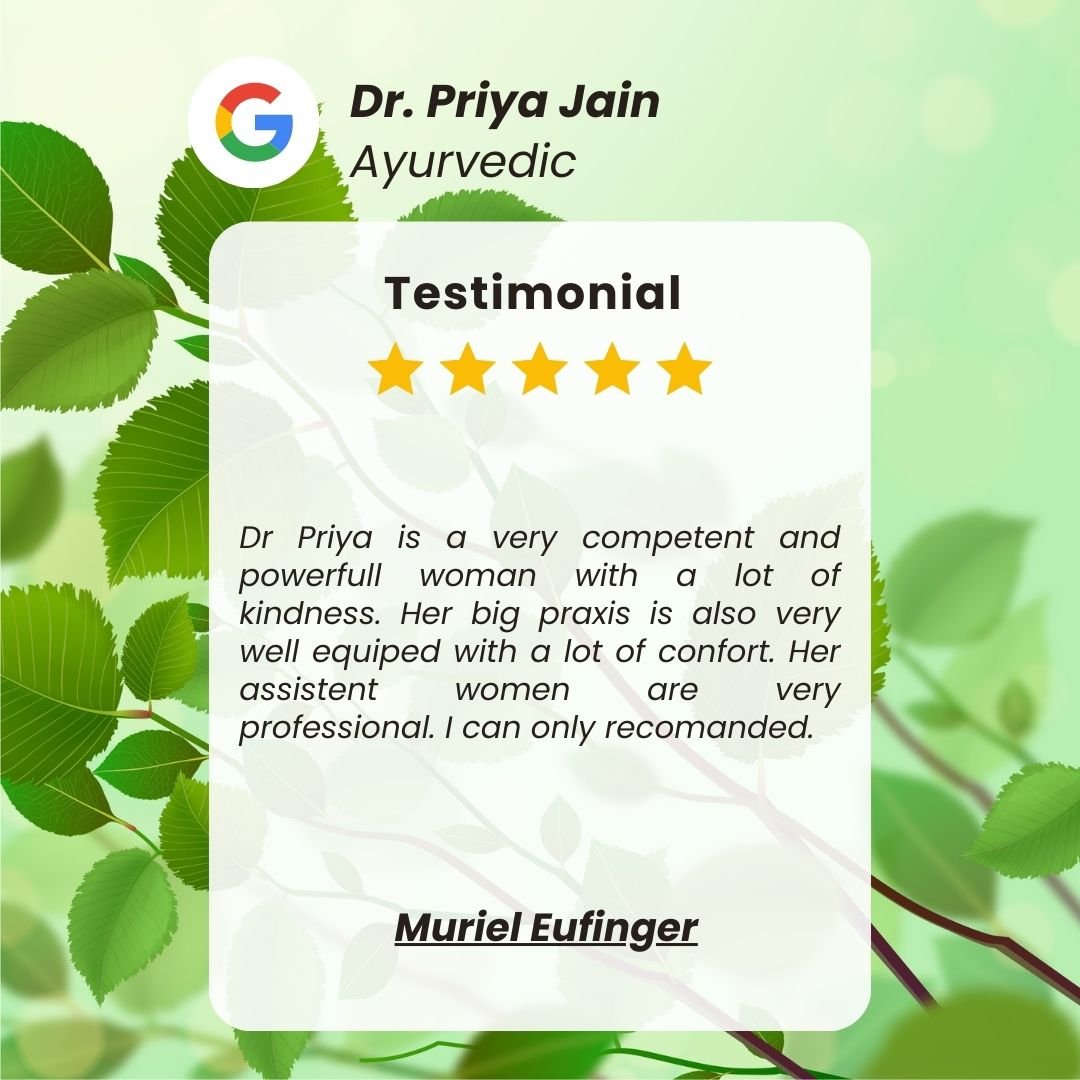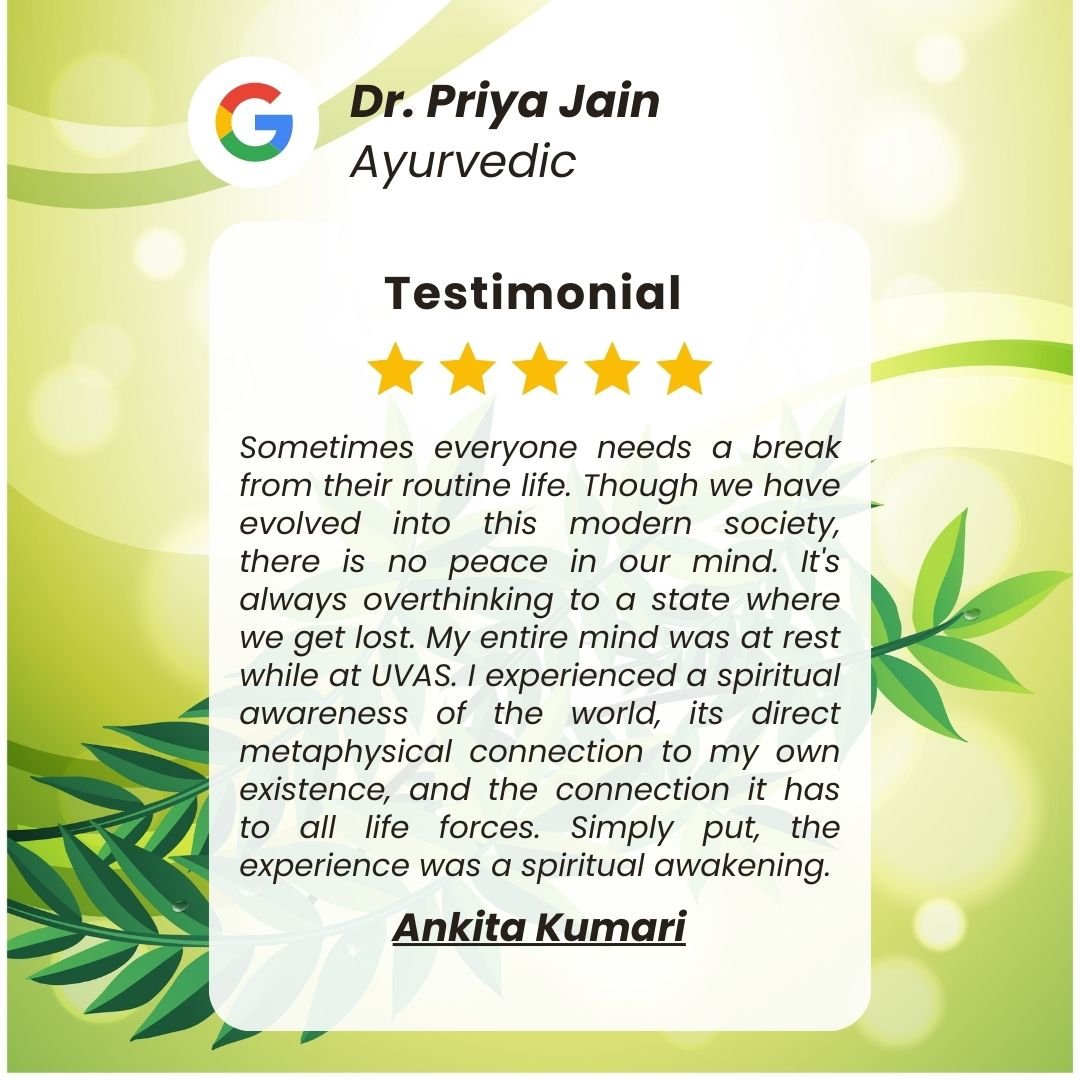 Mrs. Babita Sargoee. Age 52yrs. House Maker, Bangalore.
I had calceneal spur since 6 yrs.I reduced my weight,did exercises regularly, at times took steroid injection in heel.All these treatments gave relief but temporary. When i consulted Dr.priya ,i was educated about my situation and how imp was the role of exercises was explained to me in detail. I was given internal medications and simple solutions like using drumstick powder,curry leaves. And then a magical treatment Agnikarma was done which gave me instant pain relief followed by few leaf massages. they call it ilakizhi in Ayurvedic language. Not only i was relieved from my pain in couple of days but now since 18months i m fine. Yes i was also educated about the use of proper footwear. Uvas Ayurveda is a place where patients are not only treated but educated.This team spends quality time with patients.
Mr. Chethan Desai. Age 38yrs. Architect @ Pune.
I had come to Bangalore for a project work and my friend suggested me to visit Dr priya as i was suffering from chronic sinusitis. At times working was impossible with my condition. I was in Bangalore for a week and underwent few therapies like ayyrvedic nasal drops,internal medications,lepas and pranayama. I still continue few Natural remedies at home as suggested. Its a good feeling to have pain free life. Thanks to Dr priya and her team. I wish them all the best and hope they open a branch in pune.
Dr. Pavana Rao. Child Counsellor
I had been to dr.priya for my son who complaint of eye problem while seeing the blackboard. I had read about Netra tarpana in Ayurveda. I got the treatments done for 10 days like Netrabasti, Netra tarpana., Tratak internal medication and few life style modification with Nutrition correction. These proved very helpful for my arthav who is now in 3rd std.
Mrs. Ranjana, Age – 50 Years Bangalore Karnakata.
Dear Dr. Priya, I had an wonderful experience and am so happy I met you by chance and you have changed my life so much. The atmosphere at your clinic is so nice and homely. You almost feel at home. your guidance and advise regarding the diet has helped me lot and will be grateful to you for ever.
Mrs.Neeru Mehera
Case of Frozen Shoulder, They suggested me to go for Agnikarma, by which I was very much worried but Agnikarma was done with gold rod and some internal medication given at the same time dhara was also done. The patient showed improvements with complete rotation of the joint in just 3-4 days.
Mr.Santosh
am working as a marketing executive in Kotak Mahindra, I happened to meet Dr.Priya Jain in a train, and somehow came to know about her ayurvedic clinic in Bangalore. After 2 yrs I had severe back chee, I went to Uvas Ayurveda and I found clinic ambience to be really very neat and clean. The staff was very co-operative. All the staffs are trained Ayurvedic Kerela Therepist, whoc knows exactly what they are doing. I was prescribed to get treatment for 21 days with Katti Basti, dhara and some aneama's basti, along with some internal medication.